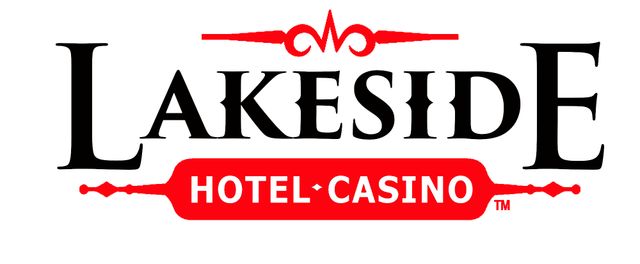 Description
LAKESIDE, IT'S THE PEOPLE! COME WORK WITH THE BEST!
FULL BENEFIT PACKAGE, BONUS OPPORTUNITIES AND PAID VACATION AND HOLIDAY!
Full-time position located at Lakeside Hotel Casino in Osceola, IA
Headquartered in Las Vegas, we are a personable, loyal, and friendly company that shares a connection with each of our customers and employees. Every employee at Affinity Gaming is committed to enhancing our guests' satisfaction by building upon our relationships and offering high-quality service at a reasonable price. With 8 properties (five in Nevada, two in Missouri, and one in Iowa) we are dedicated to delivering a value-oriented product in a convenient, welcoming, and casual atmosphere. 
SUMMARY:   The Sales Manager books group business and manages all aspects of hotel reservations, catering, tour bus sales, and sourcing of new business. Maintains the total sales of the hotel, while also serving as a liaison to the community and local businesses and organizations.
ESSENTIAL DUTIES AND RESPONSIBILITIES
Qualify leads and prospects gained from inbound calls, direct website RFPs, internet leads, trade shows and referrals. Utilize industry reporting and research to develop a targeted, quantifiable sales plan to penetrate specific travel segments.
Generate new leads and look for ways to consistently increase sales. Solicit and procure large group bookings.
Establish and maintain close contact with top accounts and targets accounts; assess their current and future needs. Responsible for follow-through of all sales activities.
Attend community meetings, travel shows and other meetings as requested by the Director of Marketing.
Travel to promote property and drive future hotel occupancy as required.
Lead site inspections for prospective clients to inform them of the property highlights as well as available services.
Maintains close relationships with online travel agencies.
Maintain accurate and up to date database records and account reports.
Oversee and execute contracts and payment/deposit requirements for group bookings.
Respond to all guest inquiries. Provide guest satisfaction through assistance, direction and information.
Resolve complaints to ensure guest satisfaction.
Promotes Lakeside amenities; assist with casino events and promotions, as required.
Understands the competitive environment and can promote and explain the benefits of Lakeside Hotel & Casino and the A-Play Club.
Other related duties as assigned.
SUPERVISORY RESPONSIBILITIES:   Directly supervises non-exempt Sales Coordinator employee to including making hiring decisions, coaching, developing and terminating employees.
EDUCATION and/or EXPERIENCE: 
Bachelors' Degree in Marketing, Hotel Administration or similar field strongly preferred.
Minimum one year experience in hotel sales in a similar hotel/casino strongly preferred.
CERTIFICATES, LICENSES, REGISTRATIONS
Must be able to obtain and maintain an Iowa Gaming License.
Must have a valid Driver License.
EMPLOYEE BENEFITS INCLUDE:   Health, Dental, Vision, 401K with Company Match, 40 Hours Paid Vacation and Holiday Accrual After 90 Days of Service, Employee Discount Network, Free Meals, Team Celebrations, Awards and more...
DISCLAIMER:   This job posting is intended to describe the general nature of this position.  It is not intended to be an exhaustive list of all responsibilities, duties and skills required. Employee benefits may vary by location, position, length of service and employment status. 
Final candidates will be required to complete a drug test and background check.  Many positions will require a state gaming license. Affinity Gaming is an equal opportunity employer. All qualified applicants will receive consideration for employment without regard to race, national origin, gender, age, religion, disability, sexual orientation, veteran status, or marital status. 
Sales Manager
Lakeside Hotel Casino
777 Casino Dr, Osceola, Osceola, IA 50213
Start date Feb 10, 2020Full TimeSalary$