New Event Venue Located on the Osceola Square - Your Sweet Pickins Venue
in
Ribbon Cutting
---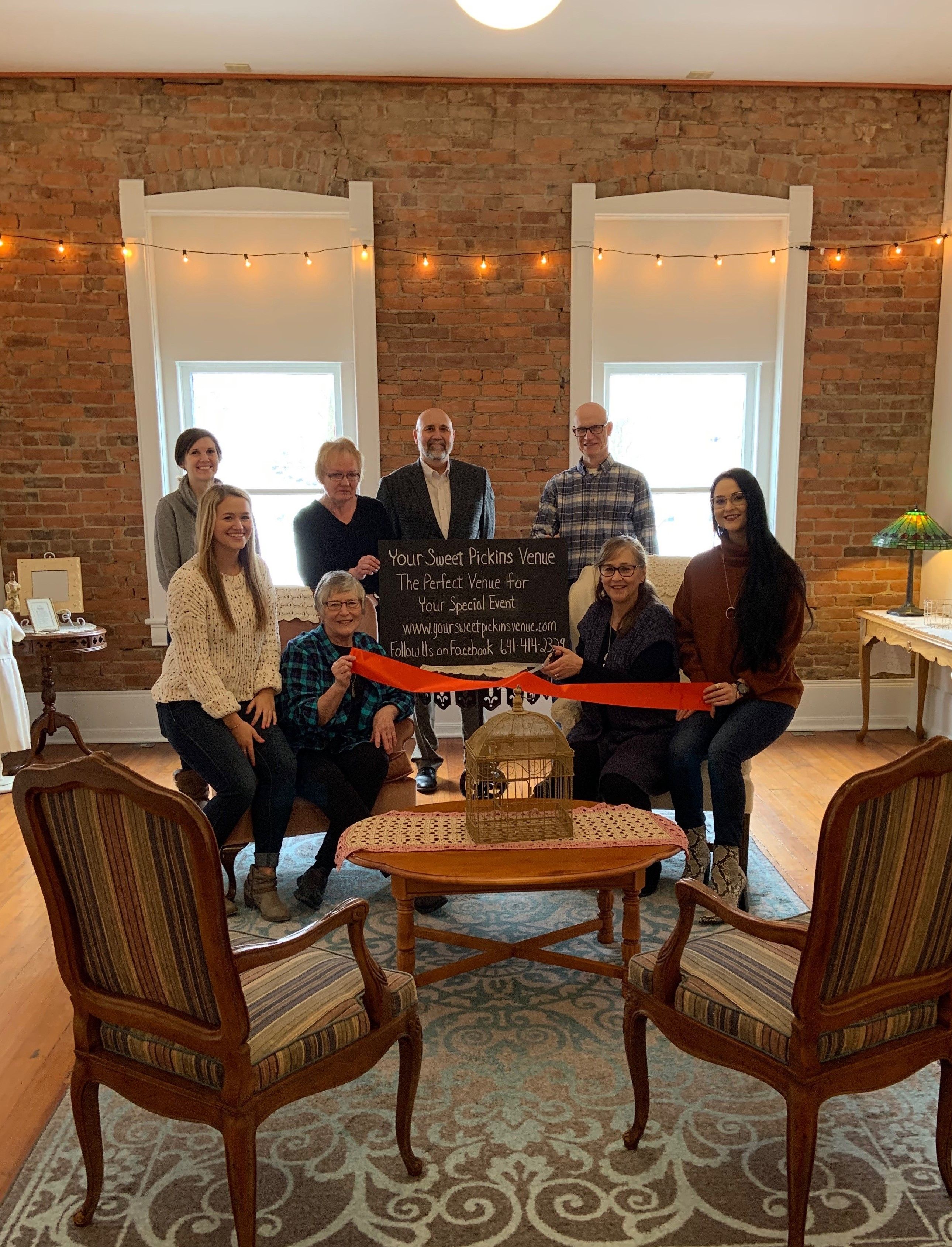 Saturday, January 25th, Your Sweet Pickins Venue had their ribbon cutting and open house to mark the opening of the newest venue in Osceola.  This unique spot is perfect for baby showers, bridal showers, family reunions and any occasion you are celebrating.  This place is full of character that will add the perfect charm to your next event!  That's not all be sure to follow them on Facebook, @yoursweetpickinsvenue and the web at https://yoursweetpickinsvenue.com/, to stay up to date with all the latest craft classes that will be hosted there.
The pictures below show all the features this venue has to offer.
- Ribbon Cutting, Call 641-414-2329 to reserve today!
- Main floor area and entrance.
- Kitchen is available for all your party needs.
- The space on the second floor featuring beautiful exposed brick.