In the Know with Osceola Chamber Main Street: The Year in Numbers
---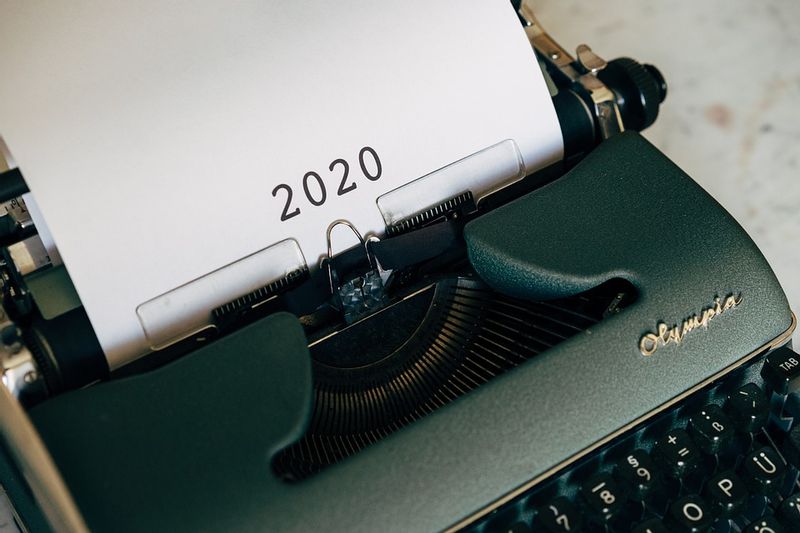 Osceola Chamber Main Street Mission Statement: To passionately provide support for stakeholders, encourage business development and increase community engagement in the downtown district and beyond.
The following information represents the work of OCMS Staff and Board, volunteers, and cooperating partners- 2020 in numbers.  
OCMS had thirteen events planned for 2020 but due to the impact of Covid-19 with CDC Guidelines, and the Governor's proclamations and restrictions three were cancelled but with modifications we were still able to accomplish ten community events.
Three Building Improvement Grants were submitted for review and possible approval. This new grant program was created in partnership with Clarke County Development Corporation. The grant is administered through OCMS and follows city codes. The 1:1 grant is available to cover exterior building improvement costs up to $15,000 with these goals in mind:
1. Revitalize and improve the appearance of Osceola's Main Street Historic Commercial District and city-wide business properties to positively impact the aesthetics, marketability, and perception of the City of Osceola.
2. Restore and preserve properties of special value for historical, architectural, or aesthetic reasons.
3. Help in the city-wide economic recovery through increased valuation of property and increase sales in retail and commercial businesses.
 *for a complete program description and/or application, contact Director, Ashleigh Eckels at [email protected] or 641.342.4200.  
OCMS organized seven Ribbon cuttings for new, remodeled or relocated businesses: Home Brew and Vintage Finds, Los Botas Mexican Grill, La Corona Mexican Restaurant, Sassy's Styles, Your Sweet Pickins Venue, Hy-Vee, and a groundbreaking for Community First Credit Union.
Four Sign and Awning Grants covered half of the expenses for business owners who applied:  salonRED and Boutique, Your Sweet Pickins Venue, Crossroads Behavioral Health Services, and Ivy Rose. The new signs were installed free of charge through a partnership agreement between OCMS and the City of Osceola.
Our newest event of the year was Coffee Connections which were to take place every month but due to Covid-19 only three of them were able to happen (January – First National Bank, February – State Farm, March – Southwestern Community College).
In 2020 Osceola was home to new residents and we were able to give out twenty welcome baskets to new homeowners showcasing our local businesses and attractions.
Thousands of People reached with OCMS Cross Marketing and Tourism Information
OCMS Staff employed 18 media sources, reaching, and informing thousands of people across Iowa and beyond of Osceola events, dining, shopping, and other activities, and provided cross-marketing for businesses, and business-related resources/links.
Sources included: Smithsonian website, Main Street Iowa website, WHO-Channel 13 Televised news story and website story; WHO Radio, KSIB Radio, Osceola Sentinel Tribune articles and advertising-1,300 each printing; The Advertiser-10,000+ each publication; Monday Morning Update-52 x 400 recipients, table tents-10 months X 350 tents; Osceola Living-6,000 published, Southern Iowa Tourism-50,000 published, Entertainment Guide covering six Southern Iowa towns; event banners, fliers and posters, osceolachamber.com, and Facebook.
Through the created promotions for these events, over $2,000 in Warrior Dollars to spend in local businesses, was donated by OCMS and distributed as prizes such as the $400 in the 'Keep the Cheer Here,' drawings during Holiday Brilliance festivities. "Warrior Dollars encourages shopping local and the holiday drawings was a way for OCMS to thank the community for their support, stated Ashleigh Eckels.  
Volunteer hours for regular event preparation, events and membership drive totaled approximately 476, which is under the average year because of abbreviated events and cancellations.  However, the extra event, Smithsonian Museum Traveling Exhibition, required 52 volunteers for a total of 215 hours.
Although volunteers are invaluable to OCMS, Osceola and tourism, their value according to the state is $22.14 per hour for a contribution of $11,402.01!