Osceola Chamber Main Street Launches Small Business Lab
---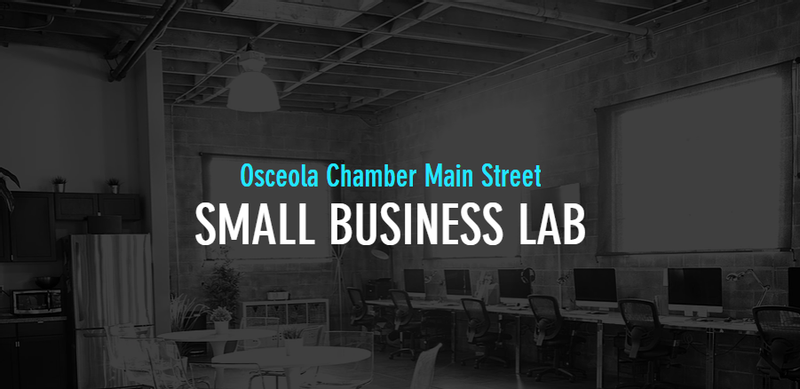 Local entrepreneurs get unlimited 1:1, on-demand coaching with experienced entrepreneurs. This coaching helps you move from business idea to open for business. Sure, we help you plan, but we also help problem-solve and overcome the many obstacles that pop up along the way.

Business Management Coaching
Unfortunately, most new ventures fail within the first five years. One-on-one business management coaching helps established businesses overcome common challenges, develop clear goals, and keep a laser focus on the things that actually matter. The result - stronger, more successful businesses.
Peer Learning Roundtables
Business owners can feel lonely. Our roundtables expand your access to smart business owners from across the country. Roundtables help entrepreneurs tap into useful resources and critical knowledge. They also help reduce the "you don't know what you don't know" pitfall that can trip up businesses.
Expert Panel Discussions
Do you have online sales experts in your community? What about programmers, social media specialists, or web design experts? Expert Panel Discussions give you direct access to expertise in all the right areas to grow and manage your business more effectively.

Access the Small Business Lab
Have questions?
Osceola Chamber Main Street
What businesses are saying:
"This was really helpful! It's great to have tools to structure our thinking and someone to talk to."
"Our coach helped us achieve a 200% annual revenue increase, in the middle of the pandemic…"
"I really valued the coaching and it was great to get ideas from someone outside of my bubble.