June 4th and 5th: Junkin' on Jefferson and Osceola City Wide Sales
---
Grab your friends and trace along the historic Jefferson Highway for those unique finds!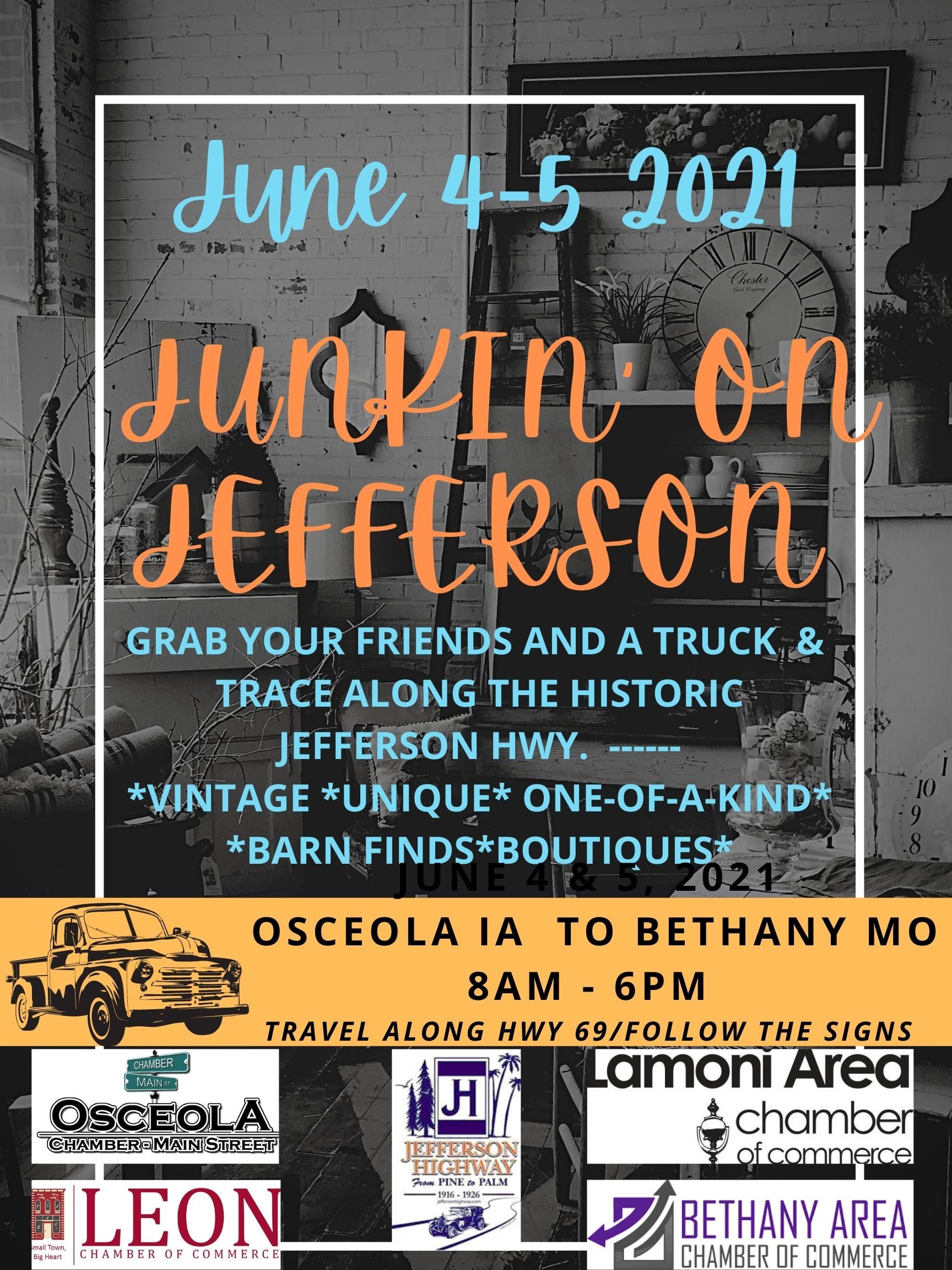 Osceola City Wide Sales
Osceola's city wide sales will be June 4 and 5.  Osceola Chamber Main Street will be compiling a list of merchants who are participating in the city wide sales.  
View the full list of garage sales and their operating items here.
For questions call Osceola Chamber Main Street, 641-342-4200.