Dr. David Hoadley - Osceola Vision Celebrates 30 Years in Business
---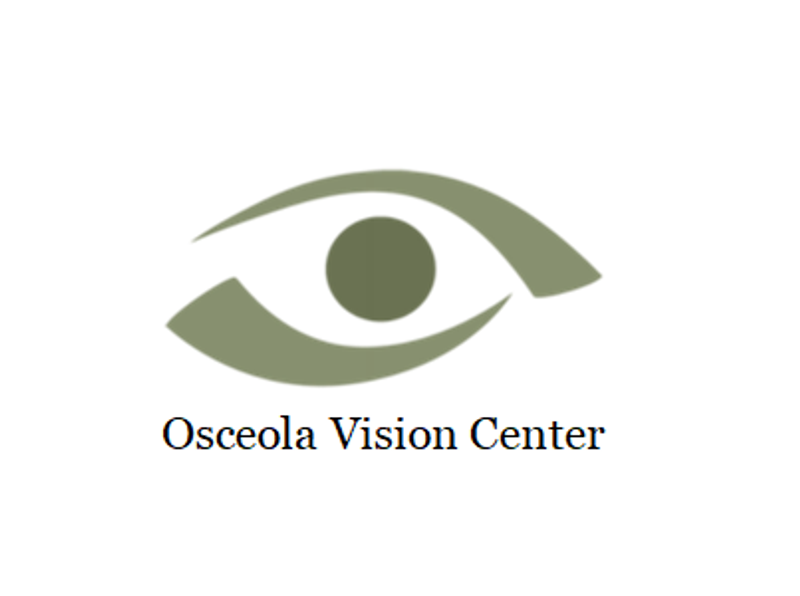 After graduating from the Illinois College of Optometry, in 1990, Dr. Hoadley landed an Associate Position at Vision Park in Des Moines. In meeting and serving patients, David realized many traveled to Des Moines for eye care and that is when he began to plan, "My thought was if I could bring quality eye care to the area, a need would be filled, and people would rather stay local for care."
Although there were challenges, Hoadley describes his first years as fun, because he had nothing to lose. He cited examples: A day with only one patient on the schedule and when a trip to the bank revealed ten dollars in his account, "I remember making mental notes of how special those days were…to be cherished and appreciated later…for me starting with nothing was a special thing that is hard for some people to relate to, but it's easy to see improvements when you start from zero."
Dr. Hoadley says his goal was pretty simple: keep the quality of work in the top 20 percent and the cost of work in the lowest 20 percent. He said 30 years ago this was pretty easy to do, but today, more of what he and his partners can and cannot do is regulated by insurance and the government. 
Leading up to his 30th anniversary, business plans evolved as opportunities presented themselves. When an optometrist moved out of the area, Osceola Vision have taken on the patient care. When Dr. Davis retired  in Chariton, the Osceola Vision Group purchased his practice. They also purchased a commercial optical practice going out of business in Ottumwa. Hoadley believes there have been 10-13 optometrists in and out of Osceola during the last 30 years.
Hoadley acknowledges new innovations and technology greatly influence him, although, he says sometimes it's a mix of the new and just simple ideas. His practice was in the first 10 percent to automate eye exams and now everyone is doing it. Patients used to be required to know what eye insurance they had, but now there is software that can search several data bases to find the information which saves a lot of time throughout the day.  Osceola Vision offers a bottle of cleaner with a purchase of glasses because a patient suggested it.
Hoadley said not all patient suggestions work, especially when they do not align with the core values of his practice. For instance, when some people wanted less expensive lenses and coatings, he decided to offer more variety. The results were not good as people who purchased the lower cost lenses/coatings began complaining about the quality, "Within a month we discontinued those product options, and I learned the hard way what happens when I stray away from a core value. We have found keeping with really high-quality products is important…Patients who see us want to relax and know they are getting good eye care health exams and products they don't have to worry about."
 Dr. Hoadley believes the future brings some fine tuning in the automated processes to make things easier and faster for patients and staff. Upgraded logistical processes cut out mail delays and allow for immediate production, such as optical labs keeping Osceola Vision frames on hand to instantly begin an order. Contact lenses sent directly from manufacturer to customers is efficient and gives more time for rebate deadlines. Continued improvement in treatments, however, is most rewarding.
Treatments to prevent patient blindness are so much better now. Dave said when he first started, several patients went blind as they aged, but not now, "Most patients, now, have vision to drive their entire life. It's really quite miraculous" 
Marketing and advertising strategies evolved with business growth. Dave says with the shortage of healthcare providers, the challenge is to keep up with demand. They are putting more effort into retaining customers and making sure they are happy," We like to keep our time reserved for current patients who make up 80 percent of our schedule."
Being community-minded is another asset to Dr. Hoadley and the growth of Osceola Vision. As a former OCMS Board Member, he was present when the Chamber and Main Street merged. One of his favorite events was designing and leading the Halloween haunted house event. Dave sites the importance of the building and awning programs and knows that efforts to keep up appearances and maintenance of the town is a never-ending task. "I think the Chamber does provide opportunities for those who want to network and make a difference in the community and opens up doors to funding such as grant opportunities. I like the Monday Morning Updates and appreciate that we have a chamber office that is accessible when needed."