OCMS Annual Golf Tournament Ends in a 3 Way Tie
---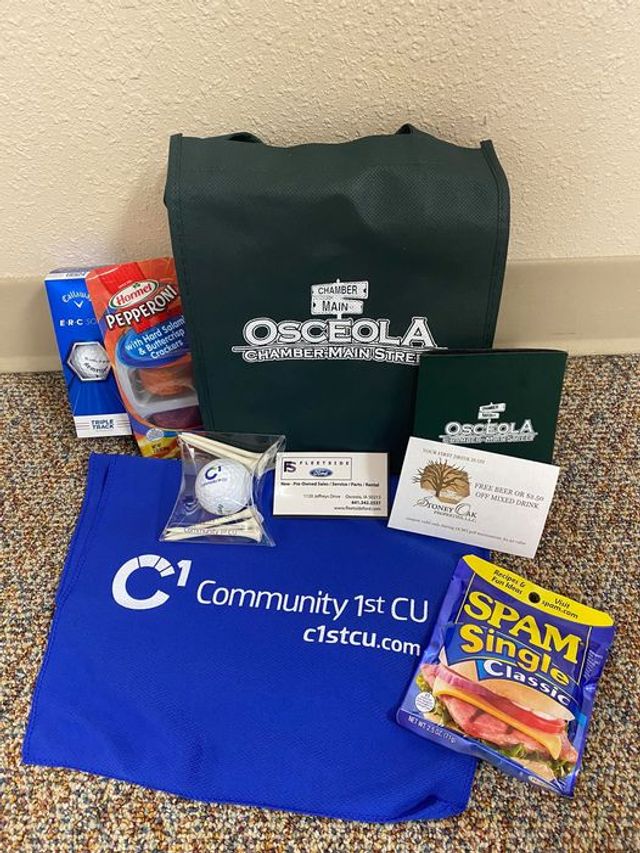 The OCMS Annual Golf Tournament was a hit with 14 teams competing for the 2021 OCMS Tournament Champion title. Registration and lunch began at 12pm with our Premier Sponsor Timber Ridge Country Market providing the grab and go lunch special. Every person received a golf swag bag filled with items from:
-Community First Credit Union - golf towel, tees and golf balls
-Saylor Realty, LLC golf balls
-FleetSide Ford magnet
-Osceola Foods - Hormel snacks (spam and pepperoni and crackers)
-Stoney Oak Properties LLC - drink coupon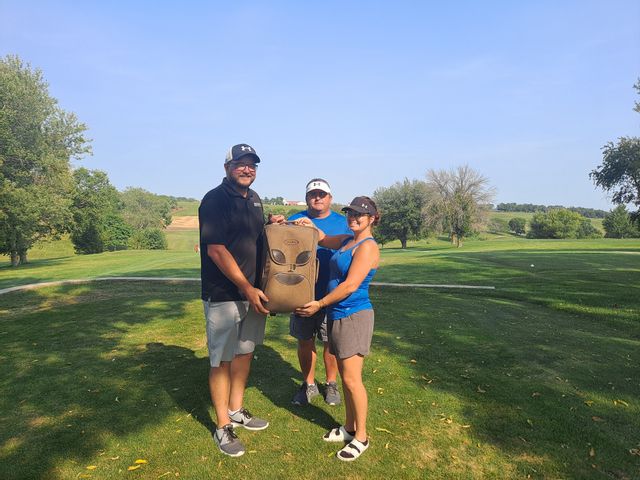 The tournament began with a shotgun start at 1pm where teams competed for the grand prize and 7 different hole prizes, one being a 2-year lease of a brand-new Ford F-150 sponsored by Fleetside Ford. We ended the tournament with a 3-way tie.  Congrats to our team winners: Edward Jones, Osceola Foods, and American State Bank!
(Pictured Left) Matt Richey wins hole 6-closest to the pin prize courtesy of Boyt Harness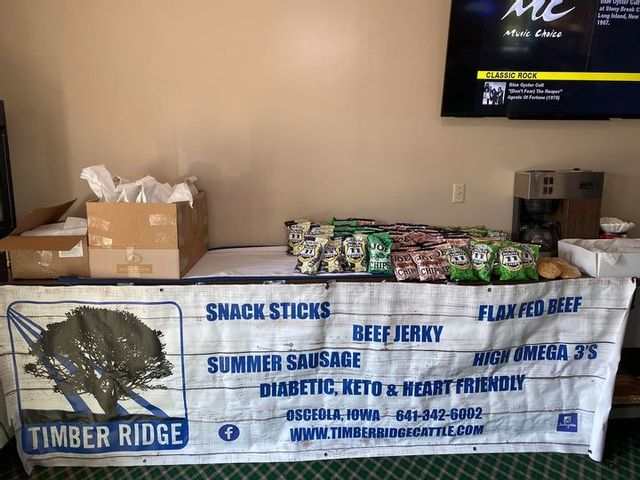 Thank you to all our Sponsors!
Premier Sponsor: Timber Ridge Country Market
Gold Sponsors: Saylor Realty, Osceola Foods, Community 1st Credit Union and Chiropractic 1st
Tee & Green Sponsors: American State Bank, Fleetside Ford and Jim's Sanitation
Also a big thanks to the Osceola Municipal Golf Course and our volunteers (Jeff Erhardt, Robin Freed, and Amber Barton, Chiropractic 1st) for making the event a success!
(Pictured Below) 3 Way Tie Winning Team - Edward Jones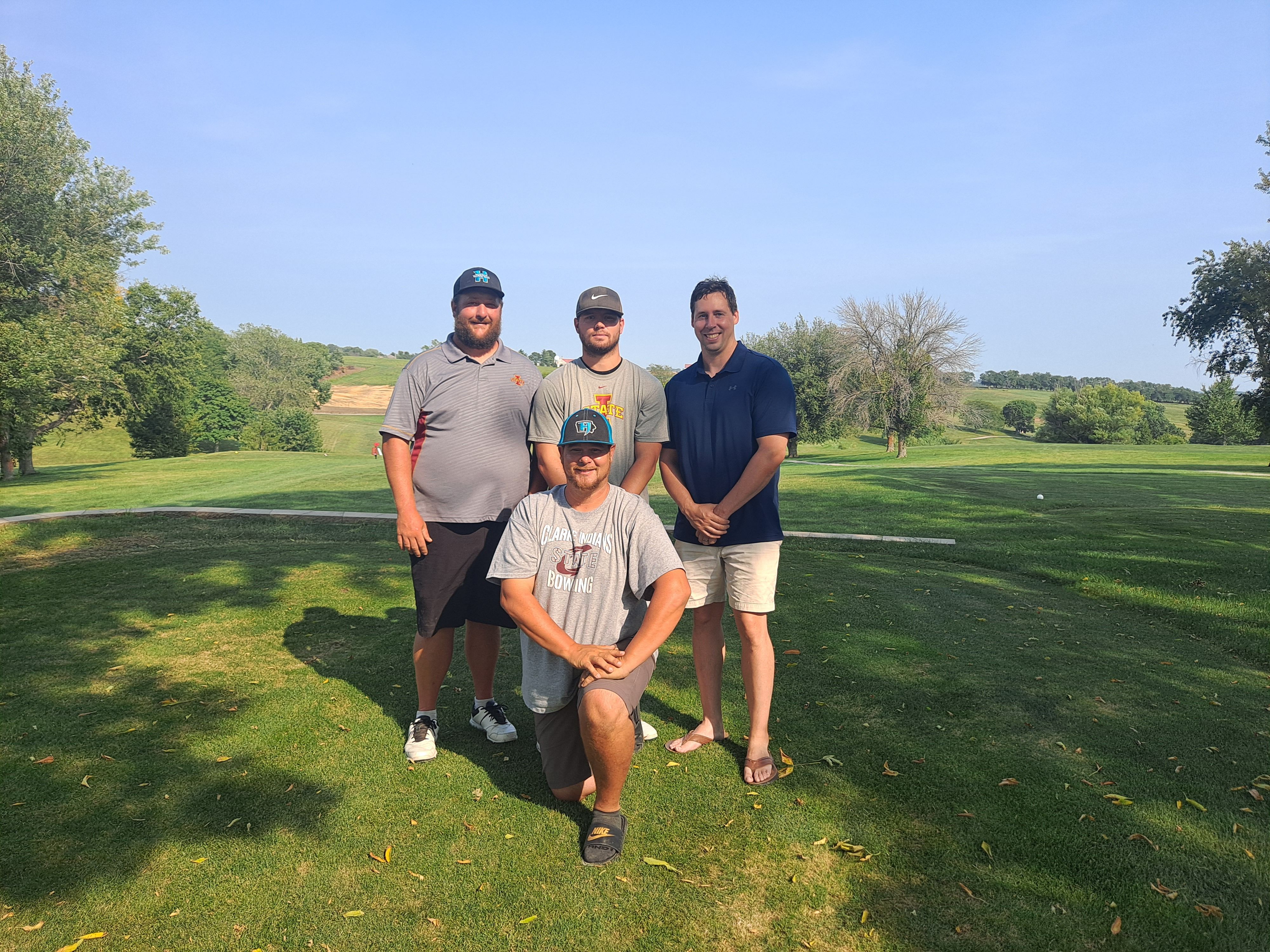 (Pictured Below) 3 Way Tie Winning Team - Osceola Foods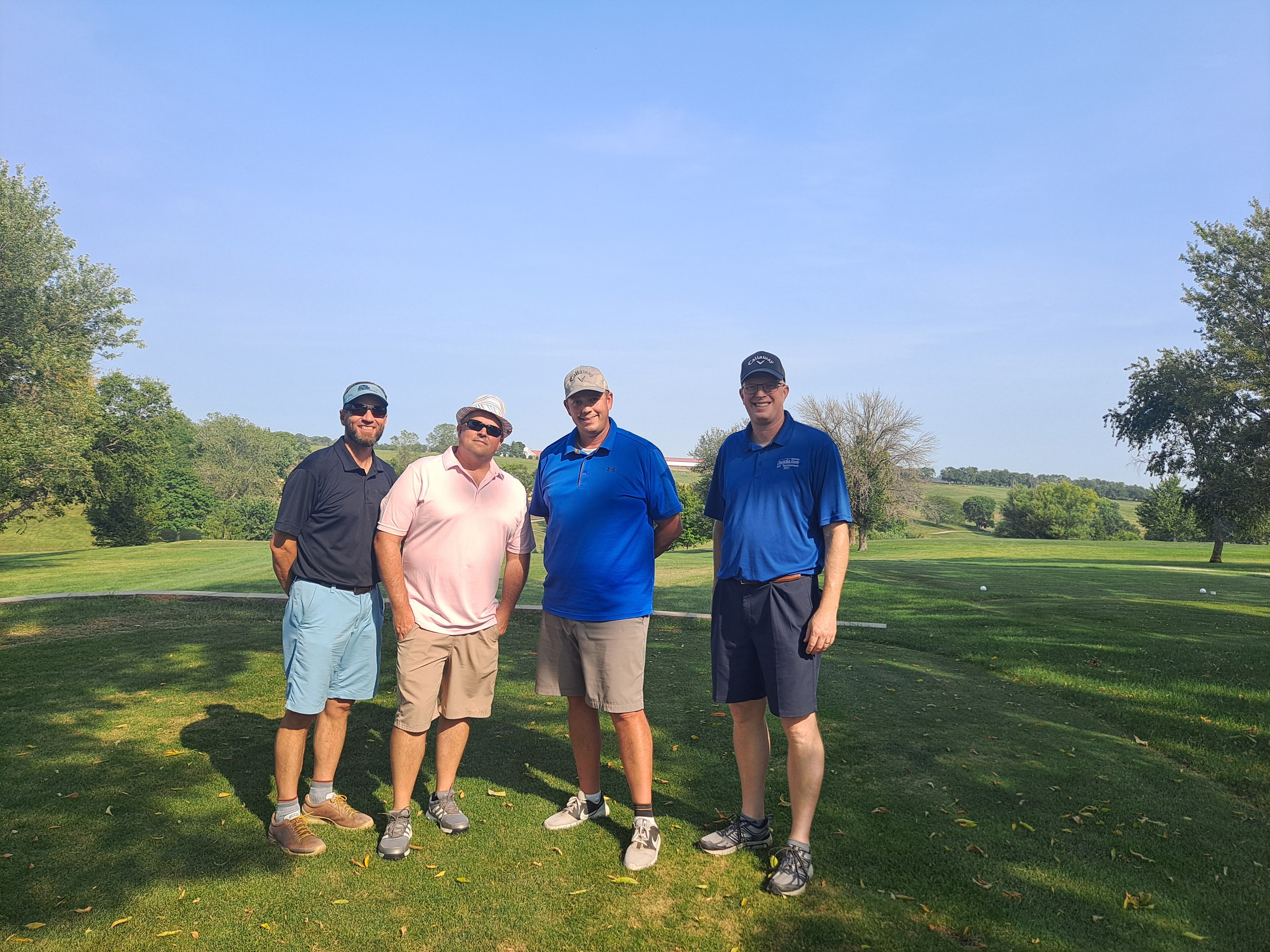 (Pictured Below) 3 Way Tie Winning Team - American State Bank