In the Know with OCMS - Across America, Tourism is a Huge Industry and In Iowa it is the Seventh Largest Employer
---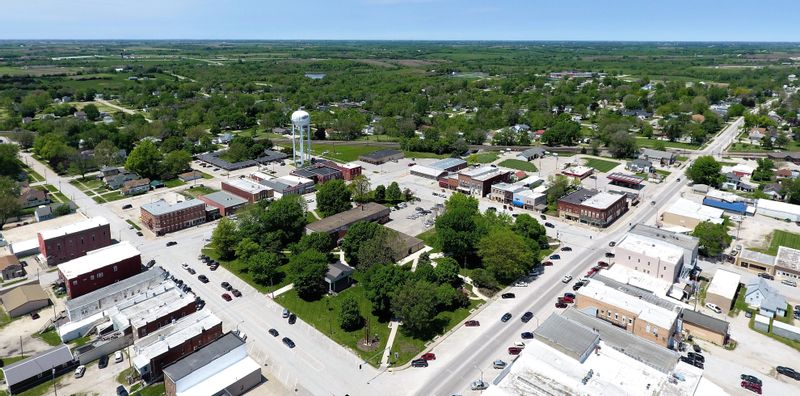 Have you ever wondered what happens when you Google Osceola, Iowa? What do outsiders or possible tourists see/read about the town? What is tourism and who is responsible for tourism? 
 Tourism is generally described as the act and process of spending time away from home in pursuit of recreation, relaxation, and pleasure. Although some people associate tourism with specific holidays or extended vacations, tourism is fluid- it happens any time people travel outside of their community.
The Google images of Osceola include historic buildings, historic scenes of downtown, photos of parks, businesses, signs, etc. Osceola does not appear to be much different than other towns of its size. This fact highlights the importance of promoting tourism.
Tourism is about much more than visitors seeing the town- it is jobs, economic growth, quality of life, and revenue. Tourists relieve the tax burden on locals and help pay for public programs like education. According to the Travel Federation of Iowa, tourism is a proven economic driver for Iowa and although tourism has suffered during the last two years because of the pandemic, in 2018, Iowa visitors spent nearly $9 billion and generated $517.5 million in state tax revenues.
Tourism is cited as one of the top ten employers in 49 states, and in Iowa, it is the seventh largest employer. It impacts entertainment, lodging, transportation, food, and shopping; creates jobs in every Iowa county and encourages entrepreneurship. Tourism cannot be outsourced, and tourism jobs are never exported. Every $128,080 spent by domestic travelers in Iowa directly supports one job. In fact, in 2018, travel generated enough tax revenue to pay all the salaries of every firefighter, police officers and sheriffs in Iowa.
In short, tourism is important, but Iowa ranks 40th in the nation in promoting the industry. Within the Midwest Region of eight states the average is $13.1 mil. spent per year, with ranges from $36.5 in Illinois, to Kansas with $3.9 mil. Iowa is next to last with 4.4 mil. dollars spent.
County by county, the positive impact ranges from a low of $2.91 to a high of $65.01 mil. per year. The bright spot for Clarke County is landing in the $25-$65 boosted by the presence of Lakeside Casino.
With that information in mind, the question remains, how does Osceola stand apart from other towns of the same size? Marketing Osceola is just one of the many jobs of OCMS, the City of Osceola and Clarke County. All of the events, amenities, infrastructure plans, and business development work together to help attract tourism.
Clarke County consumers and business owners can also play a huge part in tourism and most of it costs nothing. Consumers help tourism by giving positive, specific, feedback on experiences. Snap a photo of something you appreciate about Osceola, a business, business owner or employee and share it. If your interest is architecture, help others discover something through your eyes. Nominate someone for a "Shining Star." Business owners who support other businesses act as ambassadors for the whole town because they show appreciation for diversity. If they do not have something asked for, pointing the way to a shop that might have it demonstrates tourism savvy.