RSVP to Attend Meet Your OCMS Members
---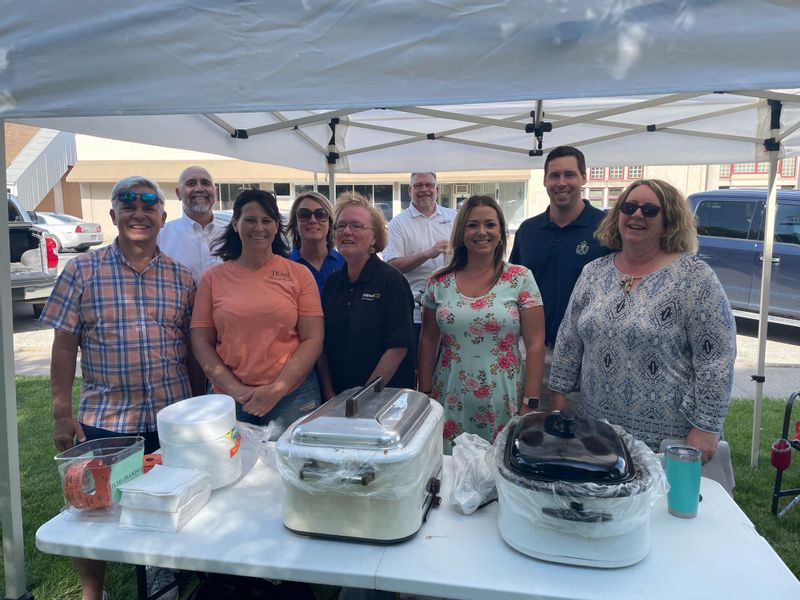 Osceola Chamber Main Street will host Meet Your OCMS Members on Tuesday, June 7th from 5:30pm to 8pm.  We invite you to come join us on the courtyard for a free meal, entertainment, and a bounce house for kids.  This is one of the FREE benefits of your 2022 OCMS Membership. This is a great way to promote your business to the community in a setting unlike your day-to-day operations. 
Be creative - it is your time to stand out, this event is a chance for the community to discover what makes Osceola so unique!
HELPFUL REMINDERS
SET UP
o   Businesses will be set up around the bandstand, so you may want to think about bringing a tent, as shade will be limited. You will decide your location and they are available first come first served. **Note: Tuesday Night's in the Park will be coinciding with the Clarke County Farmer's Market they will already be set up when you arrive.
o   We ask that all businesses be set up and ready to go by 5:30pm and stay at the event until 8pm. Also, please park business vehicles on the outside parking spaces so the community can park closer to the event.
 MEAL & DOOR PRIZES
o   The OCMS Board of Directors will be serving a free meal to those in attendance while supplies last. 
o   Each attendee will receive a ticket for the door prize drawings that are held throughout night.
o   If you are interested in donating a door prize to further promote your business, please contact the OCMS office when you register for the event.
 ENTERTAINMENT
o   Salt Creek, a band that plays a mix of country, classic rock and oldies will be our evening entertainment.
We hope to see you there! Please contact us to reserve your spot by June 3.  You can contact the office at 342-4200 or by email at [email protected]. Thank you for being a member of Osceola Chamber Main Street and we look forward to hearing from you soon!