In the Know - Aug 4
---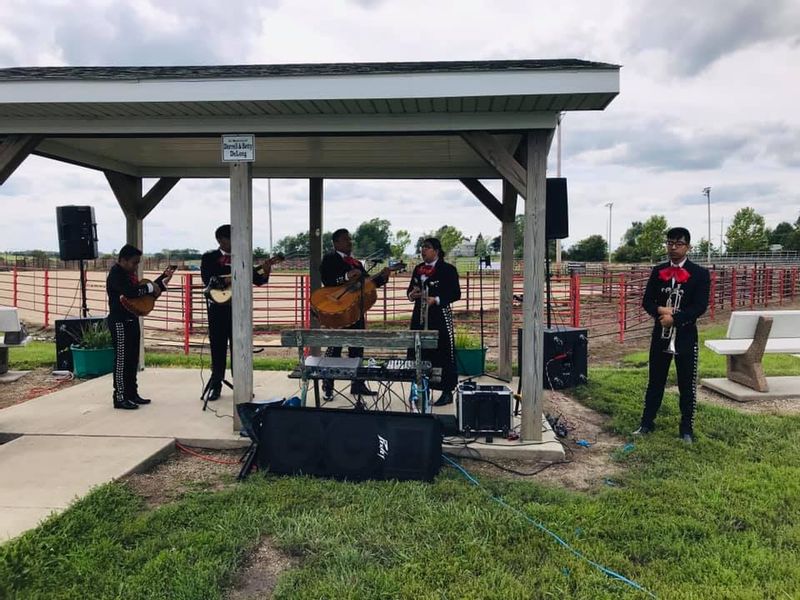 Anyone reading this column, the Monday Morning Update and other OCMS publications soon realize the value of volunteers and all they do for the community; therefore, it is fitting to begin with a salute to a mega-community volunteer.
Osceola's Super Volunteer
Mickey Thomas championed Osceola and left a legacy of philanthropical deeds. His 'Tales from the Aisles' are not only humorous and wise, but provide historical context to day-to-day business activities, the impact of changes- whether positive or negative and the power of relationships. Before OCMS assumed the Fourth of July organization and fundraising, Mickey collected donations for the huge event. He went business to business collecting money and when he was not pounding the pavement, he called business owners and individuals for donations. His last collections came in four years ago, when OCMS launched its first Fourth of July. There is no way to quantify the number of hours and funds Mickey brought to the celebration, but OCMS is very grateful for his service. *Please read Mickey's obituary to learn more
(OCMS obtains sponsorships for the Fourth of July from the Total Resource Campaign but accepts and appreciates all donations for the celebration.)
Teri Johnston, an active OCMS member, event sponsor, and supporter of numerous other community 
activities, is retiring after 31 years with State Farm.  OCMS appreciates all Teri has done to support the community.
A Shout Out
June table tent sponsors: First National Bank, Rychnovsky Lawn, Inc., and Kale Funeral Home; distribution by OCMS Intern, Cady Crawford.
July table tent Sponsors: Rychnovsky Pest Solutions, Blakely's Tree Service, Cactus Family Farms, and Clarke County Fair Board; distribution volunteers-Mosaic Team.
Darlene Oliver and her team at Darlene's Variety Store and More, realized some people needed help with food and reached out to Osceola Foods/Hormel, for help. These OCMS Business members found a creative way to partner while serving free sack lunches to those in need once a week. For more information about distribution dates, check Darlene's Facebook page.
Mark Your Calendars-OCMS Events
Latino Festival: August 14, 1-7pm at the Clarke County Fairgrounds- an afternoon for the whole family. No cover charge thanks to our OCMS business member, Cactus Family Farms - Cactus Cares Donation! Free entertainment: Rancho El Carretero, Jovens Embajardores, Mariachi, Danza Guadalupuana, and Los Laureles. Kid activties sponsored by Iowa State and Clarke County Extension.
Check out the flyer
here
 for all the event details!
The inaugural 
"Experience Osceola" August 27th begins at 10AM. Enjoy a day of shopping with our Downtown Shop Hop at the local stores for multiple chances to win 100 Warrior Dollars and our first Main Street Market featuring a wide variety of vendors on the courthouse lawn.
Business Buzz
Your Sweet Pickins Venue Aug. 4 @6PM- Sola Wood Wreath workshop. The first workshop quickly sold out, reserve your spot early!
Aug. 13, 10AM-3PM-Brave Princess will be at the Boutique- Style, Pop-Up Kid's Clothing Shop. She will be helping with free "make and take" crafts for the kids, promoting the upcoming Princess Tea Party and posing for pictures.
Revelton Distilling Company-Music Series July 30: Jake Schrodt and Chad's Pizza Every Thursday- half price drinks for the ladies.
Check out Mitch Mayhew's videos on the Mayhew's Market Facebook page. He shares his knowledge and recipes for preparing their fresh seafood.
Upcoming Tuesdays in the Park
Aug 2nd: Clarke County Democrats: Meet Deidre DeJear and John Norwood, enjoy live music and food by Hermanos Lopez.

Aug. 9th: Annual Mosaic Talent Show. Everyone is welcome to participate.

Aug. 16th: Back to School Night hosted by Clarke Community Schools.

Aug. 23rd: Clarke County Homelessness Prevention Resource Fair

Sep 6: Hosted by Clarke County Republicans
One More Thing Using the 25th Anniversary Passport and returning it to the OCMS office is the only way to be entered in the monthly drawings and big grand prize drawing. Stay In the Know with Osceola Chamber-Main Street. Follow us on Facebook or contact Director, Ashleigh Eckels 641.342.4200 or [email protected]