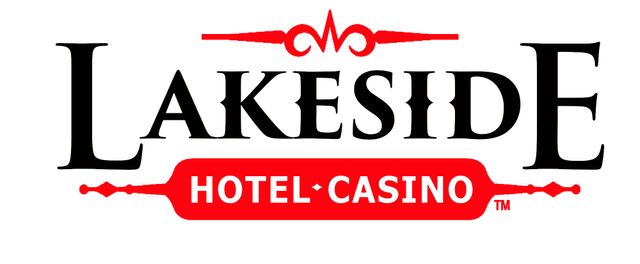 Description
LAKESIDE, IT'S THE PEOPLE! COME WORK WITH THE BEST!
PAID REST AND MEAL BREAKS
Full time (day shift) Lakeside Hotel Casino in Osceola, IA
Headquartered in Las Vegas, we are a personable, loyal, and friendly company that shares a connection with each of our customers and employees. Every employee at Affinity Gaming is committed to enhancing our guests' satisfaction by building upon our relationships and offering high-quality service at a reasonable price. With 8  properties (five in Nevada,  two in Missouri, and one in Iowa) we are dedicated to delivering a value-oriented product in a convenient, welcoming, and casual atmosphere. 
The Cook III is responsible for supporting the Executive Chef and Sous Chef's in a busy kitchen delivering consistently high-quality food. Ensures the highest standards and consistent quality in the daily preparation and keeps up to date with the new products, recipes and preparation techniques.
ESSENTIAL DUTIES AND RESPONSIBILITIES
Ensure proper freezer and stock labeling and rotation on food items/ingredients.
Adhere to all food safety procedures and guidelines.
Able to estimate the daily production needs and checking the quality of raw and cooked food products to ensure that standards are met.
Follows the instructions and recommendations from the immediate superiors to complete the daily tasks.
Coordinates daily tasks with the Sous Chef.
Ensure effective communication between staff by maintaining a secure and friendly working environment.
Ability to produce own work in accordance with a deadline and to assist and encourage others in achieving this aim.
Guides and trains the subordinates on a daily basis to ensure high motivation and economical working environment.
Maintain and set sanitation, hygiene, and safety standards.
Execute the function of his/her area to exceed set standards and guest satisfaction.
Ensures all standardized recipes are utilized and followed.
Enforce strict health and hygiene standards.
Other duties as assigned.
EDUCATION and/or EXPERIENCE
High school diploma/GED required, Culinary degree preferred, 3+ years of practical culinary experience, minimum one (1) year in a supervisory role.
LICENSES, CERTIFICATIONS OR REGISTRATIONS:  Must be able to obtain and maintain an Iowa Gaming License.
EMPLOYEE BENEFITS INCLUDE: 
Health, Dental, Vision, 401K, PTO, Employee Discount Network, Meals, Celebrations, Awards and more....
DISCLAIMER:
This job posting is intended to describe the general nature of this position.  It is not intended to be an exhaustive list of all responsibilities, duties and skills required. Employee benefits may vary by location, position, length of service and employment status. 
Final candidates will be required to complete a drug test and background check.  Many positions will require a state gaming license. Affinity Gaming is an equal opportunity employer. All qualified applicants will receive consideration for employment without regard to race, national origin, gender, age, religion, disability, sexual orientation, veteran status, or marital status. 
Cook 3
Lakeside Hotel Casino
777 Casino Dr, Osceola, Osceola, IA 50213
Start date Feb 10, 2020Full TimeHourly$